【Webinar】Top 10 CSR Trends in China 2020
SynTao is pleased to introduce the next Webinar on the Top 10 CSR Trends in China 2020.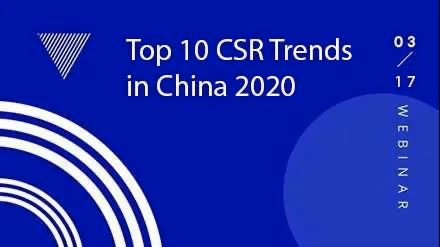 This year's CSR Top 10 Trends are aiming to provide you a peak view on the CSR trends in China landscape, to inspire and enable various stakeholders to explore the CSR journey with a practical strategy and to create value.
This is the 7th year that SynTao continuously share the professional perspectives on the Top 10 CSR Trends. It is produced by SynTao research department, and jointly published by National Business Daily on Jan. 9th, 2020.
Guo Peiyuan
General Manager of SynTao
Dr. Guo Peiyuan, who holds a Ph.D. in Management from Tsinghua University, is the general manager of SynTao and chairman of SynTao Green Finance. Dr. Guo Peiyuan continuously focuses on research and practices about corporate social responsibility (CSR) and socially responsible investment (SRI), with abundant experience on research, training and consulting services. Now SynTao has become a leading CSR consulting company in China with offices in Beijing, Shanghai, Guangzhou, Chengdu and Washington D.C.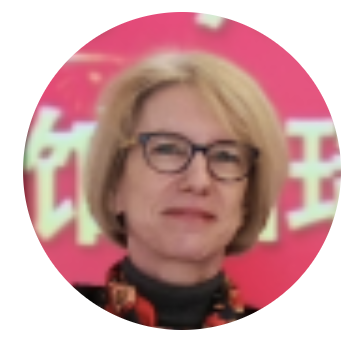 Anne BRUANT-BISSON
Health, Social Affairs and Labour Counselor
at the French Embassy in Beijing
WANG Alex
CEO of Orange Sourcing Consulting
VP of Orange Group Sourcing & Supply Chain
Date : Tuesday, March 17th, 2020
Time : 16:00 - 17:30
Venue : Webinar
The connecting processes will be sent by email after registration
Language : English
Price : Free for CCI FRANCE CHINE Members, 100 RMB for non members
Scan or hold the QR Code to register